Handmade with Love, by Karina <3
Hi lovely, welcome to my shop! If you see a lot of "sold out" pieces, it is because I run my shop on a restock-based schedule.  My instagram @theslaykowshop is the best way to stay updated on when new pieces drop or when the piece you've been eyeing restocks!  Thank you for looking!! <3
PS- Wire earrings are always available to order at any time (: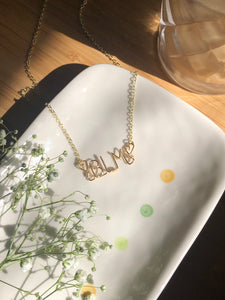 Black Lives Still Matter
Owning a small business comes with a platform, and it is important to use that platform to spread awareness and show support for Black lives. I created a Black Lives Matter necklace where 100% of net proceeds were donated to 10 different organizations in support of the Black community. We sold over 100 handmade "BLM" necklaces and raised $1,600 that were donated to contribute to the fight for justice. 
Learn More